Remember that episode of The Powerpuff Girls where Mojo Jojo tricks a group of kids into accepting his superpowers but in order to keep them they had to finish off the Girls? Well, maybe somebody should have warned those kids that they should be more careful whom they accept superpowers from. Maybe they need…
Public Service Announcer!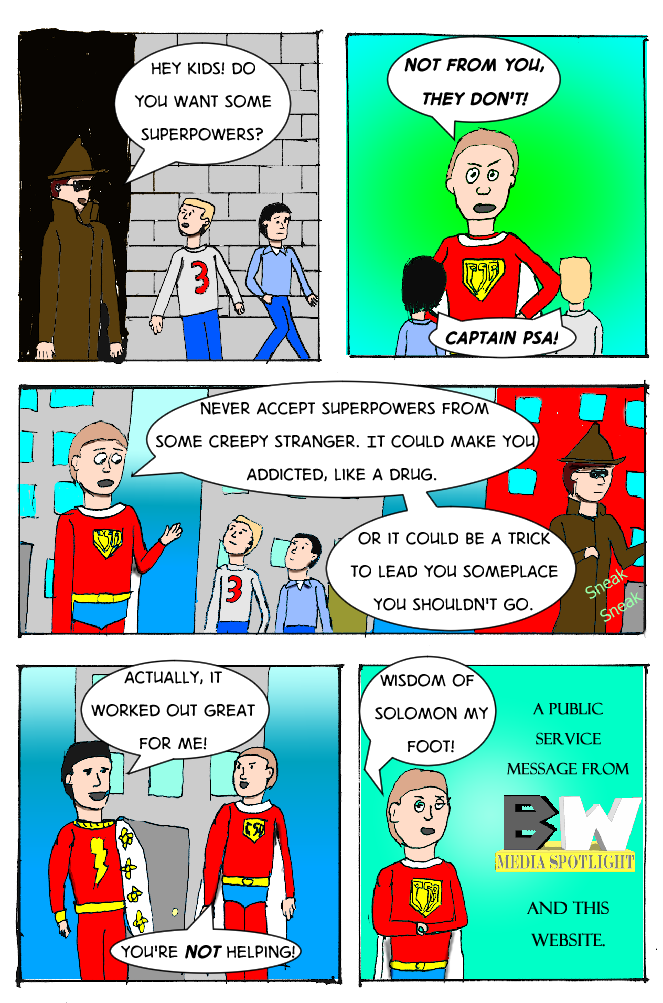 The rest of Captain PSA is up at my deviantART page.