In a world where people can get superpowers from various sources of electricity, kids may not realize how low the odds are of this working. Lucky for kids in a superhero universe there exists a superhero tasked with keeping them safe:
Public Service Announcer!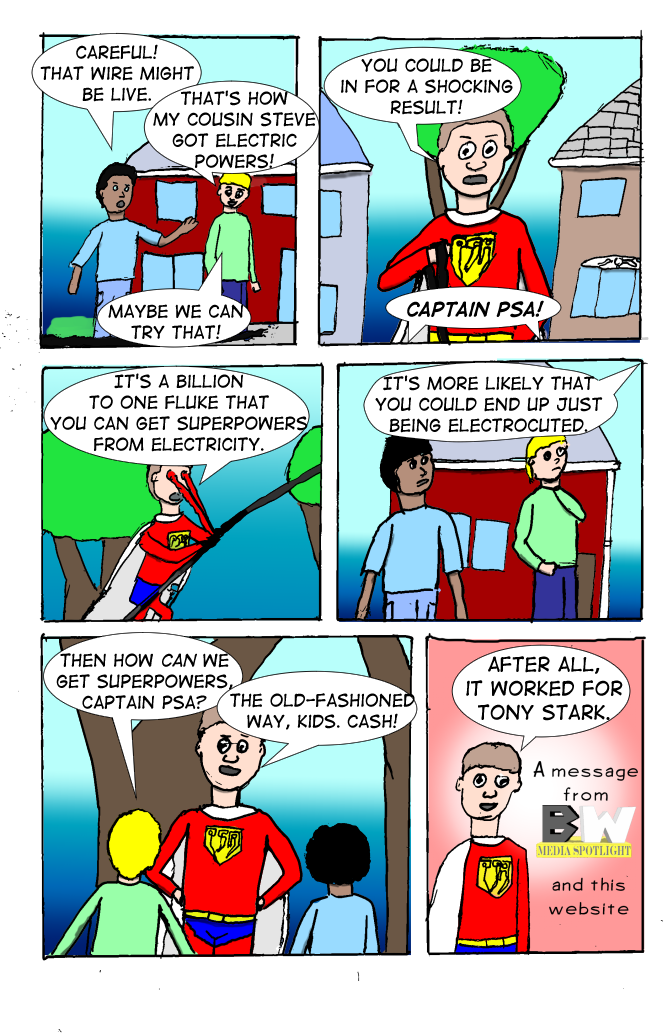 It also causes you to wear odd helmets.
It's a good thing someone is there protecting our kids from not being that thousand+ to one shot.
If you missed them there are more Captain PSA strips on my deviantART page.