So you're walking down the beach just after some superbattle and stumble across some cool device. If you're a kid, curiosity begs you to press the big red button. WE know (most of us) that this could lead to disaster, but who will warn the kids?
Public Service Announcer!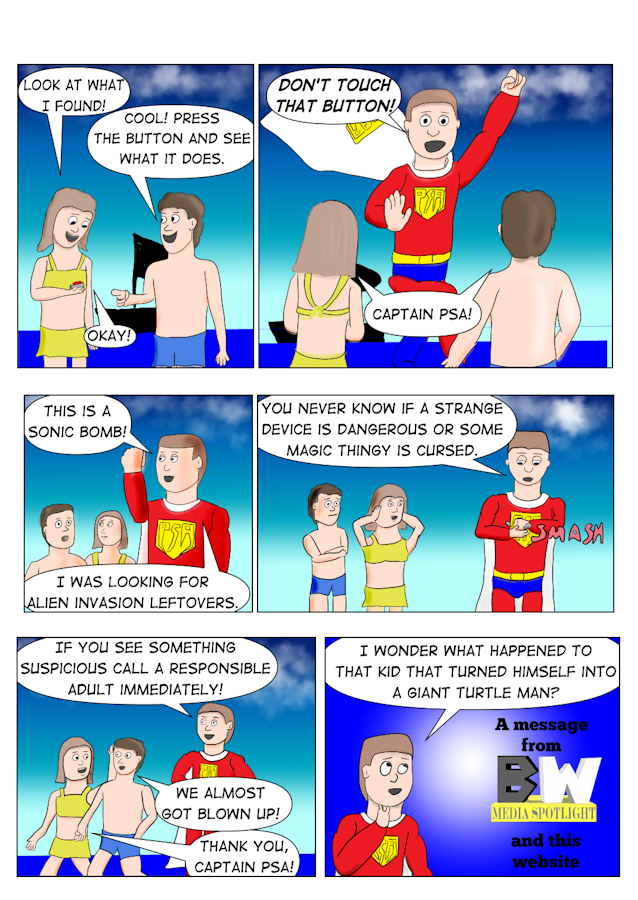 Sadly I don't get to think these stories up as easily as I do Jake & Leon or even our other captain Captain Yuletide. This one was inspired by a recent episode of YouTube series Casually Comics in which Jimmy Olsen could have used Captain PSA to keep from becoming a giant turtle man. Check it out below.
And check out more Casually Comics on Sasha's YouTube channel.
You can also see other Captain PSA comics here at the Spotlight or over at my DeviantART page.