We interrupt your regularly scheduled Saturday night video presentation for this special announcement comic.
There seems to be a lot of kids going missing through interdimensional portals, being trapped in other worlds. In Japan alone it's reaching epidemic proportions and you can only hope your smartphone gets magic powers and an eternal power source just to survive. Even the bathtub sometimes isn't safe. Somebody needs to warn kids that magical adventures may not be what's awaiting them but certain death. They need…
Public Service Announcer!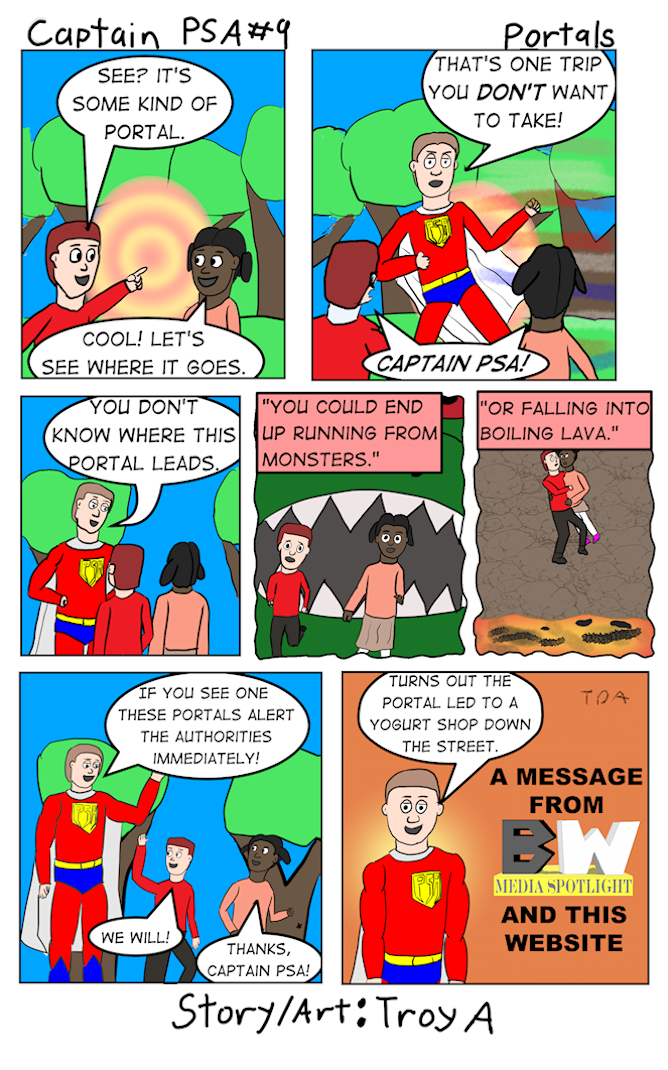 I wish I came up with these more often. Someone has to protect our kids from superscience and dark magic. Click on the comic to see it full-size over at my deviantART page, which I also don't get to use very often. I need to fix that.