Kids these days. They think it's all fun and games going to a magic world, gaining a harem, fighting monsters, living a simple life but still having a smartphone that never runs out of power. Forget the downsides of all that (yes, even the harem), just getting there is a crapshoot. Someone needs to warn our kids getting there may be more dangerous than being there. That's why we need…
Public Service Announcer!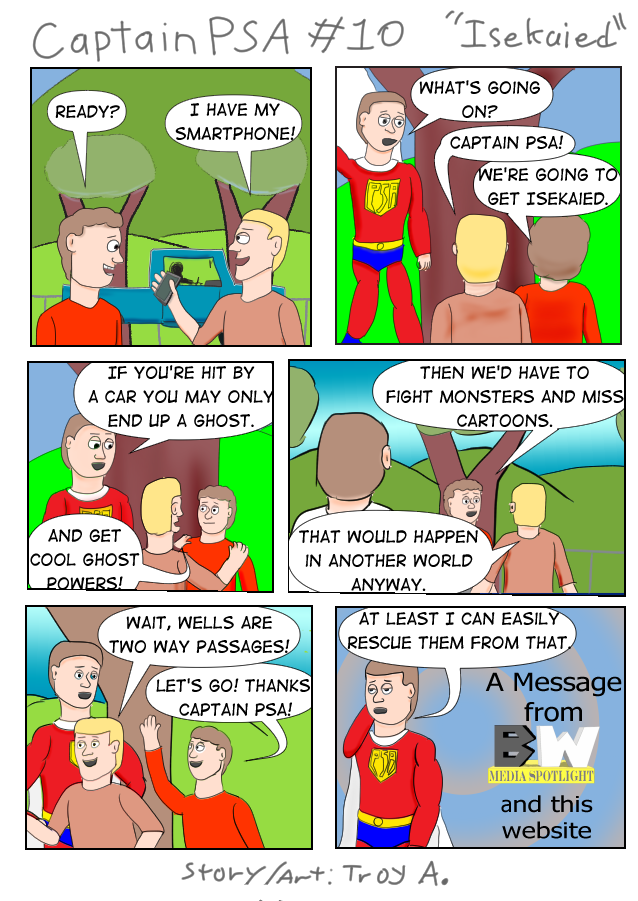 By the way I now have an archive for Captain PSA for you to browse. Just check out the "BW's Comics" pulldown list in the header of this site and go to "Captain PSA" or check out the other stuff I've made.