One of the websites that got me into blogging is the late Comic Coverage, which you can find archived in the "Other Favorite Sites" area of my footer. It's worth checking out. The webmaster, Mark Engblom, used to use his skills as an illustrator to help make interesting articles. I have a few strip ideas that I can use to practice my art skills and while I'm not nearly as good as Engblom, hopefully the results will still amuse you guys.
One of those strips is Captain PSA: Public Service Announcer!, a look at how public service announcements would look in a superhero/science fiction world. In our first installment, Captain PSA must deal with the most silent of killers…mind control!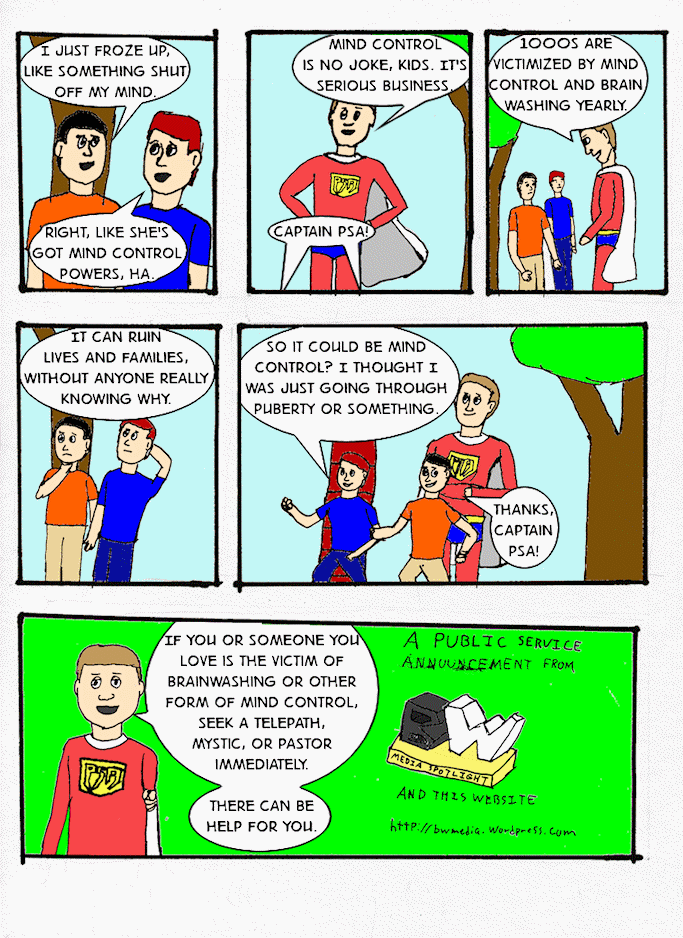 If it's too small to read (it was getting cut off on the side when I previewed it at the proper size), you can see the full sized one over at my deviantART page by clicking the comic or clicking here. Who wants to see more Captain PSA strips in the future?